At BLARE Media, we live and breathe video production. It's a part of what we are and why we've been doing this for decades. We are a team of driven perfectionists that wants to make something effective and dynamic for you and help you realize your goals.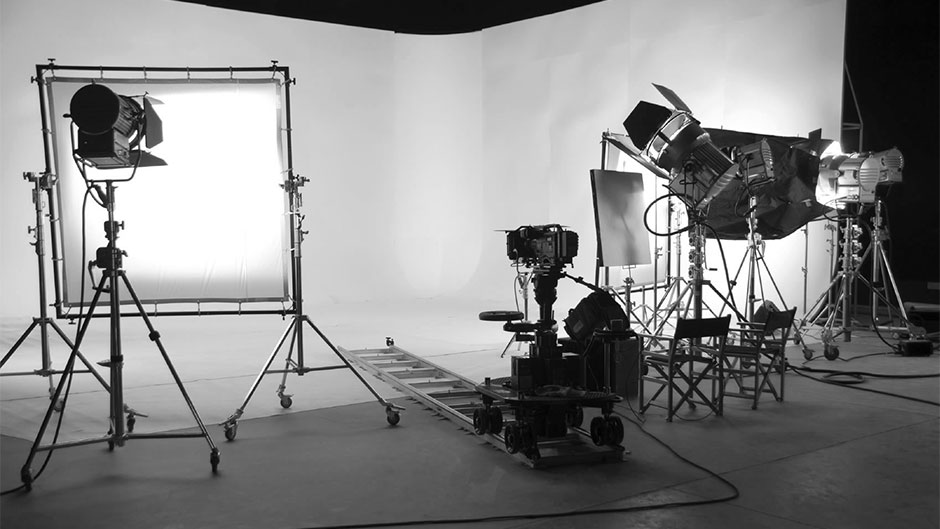 By understanding that every project is unique, BLARE Media

customizes each approach to fit the client's branding, goals, personality, audience, and production budget.
Through appreciating our clients' fiscal demands, BLARE Media designs, plans, and executes our productions efficiently to fit the project's scope and budget.
BLARE Media's creative teams are experts at content development and on-set execution: From pre- through post-production, our teams possess the skills to produce quality video work, making both BLARE Media and our valued clients proud.
Whether the project is a long-form, industrial or corporate video, a multi-video campaign, or a 30 second TV spot, BLARE welcomes the opportunity to work with new and returning clients to create powerful and creative videos regardless of shoot location and/or production challenges.
As the world of messaging has changed we have also embraced the power of social media marketing and are adept at creating compelling and shareable videos for your pages and feeds.
Please review BLARE Media's work and if you like what you see give us a call to find out how we can address your specific video production demands. Why wait? Your consultation call is free.
OUR HISTORY

HOW IT ALL STARTED
BLARE Media was formed in 2005 in Fresno, California by filmmaker / gear head Justin McAleece and entrepreneur / marketer Blake Barnett. Their mission was to create the best quality video productions possible for local businesses that did not have the big budgets that larger brands might. To that end, they originally designed a completely tapeless, high-definition workflow which would allow stunning image quality while being much faster and more economical to edit than film.
THE

CHALLENGE
"We want to produce commercials for our local clients that are worthy of being aired during the Super Bowl, without being too expensive. How do we do it?"
That was the challenge the partners committed to solving, and the solution came in the way of advances in technology which took video image quality into the stratosphere and allowed for substantially smaller crews, saving considerable amounts of money. These savings were then passed onto customers, allowing even a mom and pop or regional business to enjoy high-quality production values at a fraction of the previous costs.
As put by Project Manager Blake Barnett "High-Quality video production is now accessible to so many more businesses that anyone who doesn't have a video strategy is at a disadvantage. While a business might think they cannot afford a real video production crew and professional editing and graphics, they would be surprised that they don't need $100,000 to pull off a great, professional-looking spot."
WHY HIRE BLARE MEDIA

3 REASONS TO CALL BLARE MEDIA
QUALITY VIDEO

CAN BE AFFORDABLE
In this highly competitive video production market, BLARE Media takes pride in its people and the work they produce. Without their skills and expertise – from industry proven and well rehearsed workflows, to the most up-to-date equipment, software and processes – our talented crews would find it nearly impossible to make our clients happy. Since Day One, BLARE Media has worked hard to deliver clients superbowl-quality, even when there's not always a superbowl-budget.
WE PAY CLOSE

ATTENTION TO CLIENTS
At BLARE Media, great service starts with an open dialogue and continues with a thorough understanding all of your project's needs. Our representatives are experienced in servicing a wide range of clients and project types, including organizational and corporate videos, TV spots, content for web streaming, training videos, trade show loops, Hollywood red carpet interviews, even feature films and trailers. Whatever kind of video you can imagine, we'll find a way to produce it for you. And we won't say we're finished until we deliver a final product that meets, or better yet, exceeds your expectation.
YOU'RE COVERED FROM

CONCEPT TO REALITY
From initial consultation to creative development to image acquisition to final delivery of the highest resolution audio and video available – "future proofed" if you like – the professionals at BLARE Media will guide you through our entire production process. Our producers, directors, videographers, editors, writers and illustrators, are laser-focused on your vision and possess a 'whatever it takes' attitude to realize your goals.
TO OUR CLIENTS

OUR COMMITMENT TO OUR CLIENTS
YOUR DATA IS SAFE
We back up everything to LTO tape immediately and archive your files indefinitely.
SCRIPTS ARE SIMPLE
We transcribe all interviews to get us all on the same page right from the start. This makes scripts easier to write and easier to edit.
A SHARP FUTURE
We typically acquire in a higher resolution than we master – this means that your footage is "future proof".
WE DO WHAT IT TAKES
We are quite generous with our editing hours and use them only as a guideline. At the end of the day it's about getting the job done and getting it done right.
THE ONLY INEVITABILITY IS CHANGE
We approach our designs and edits for their inevitable evolutions. We use our technology to plan ahead so that updates, changes, and revamps are easy and painless.
WE ARE HERE FOR YOU
Our communications are extremely timely and we pride ourselves on same day response to questions or concerns.
WE WON'T LEAVE YOU HANGING
Guaranteed redundancy of crew. We'll never leave you without a shooter or down a crew member. We have a solid list of available backups for nearly any situation and and always have a plan to fill-in crew in the event of a sickness or emergency.
WE DELIVER ON TIME
We make deadlines a priority and we stick to them. We understand the importance of your meeting, your trade show or your premier, and will work around the clock to deliver the goods.
NO HIDDEN COSTS
We don't make our money by making it after the fact, we make it by making our clients happy. We are known for our clear, up-front and detailed proposals that help our clients understand exactly what they're paying for and why. Expect to spend what you signed up for and get more than you paid for.