If you're searching for a reliable and experienced video production company that excels in creating impactful video content, consider BLARE Media. With over 18 years of production experience, we specialize in producing top-notch video service for various genres and scales. From informative explainer videos to dynamic corporate videos and commercials, BLARE Media video production company offers a comprehensive range of video production services including scriptwriting, storyboarding, cinematography, editing, and post-production. Our video production team's expertise and dedication has made us a trusted choice for enhancing brand presence and marketing through visually captivating video content.
At BLARE Media video company, we deeply understand the significance of crafting an unforgettable commercial video that effectively captures the essence of your brand through visually compelling video content. Our dedicated team of experienced video professionals collaborates closely with you throughout our video production service, starting from the initial brainstorming and design phase all the way to the final video editing touches. We take great pride in ensuring that every commercial video we produce genuinely reflects your company's marketing goals and unique story. With our commitment to utilizing cutting-edge video production equipment and unwavering attention to detail and design for your business video, we strive to deliver nothing short of the highest quality commercial videos and marketing video content. When it comes to promoting your brand through video, we firmly believe in offering you the absolute best in video production. Choose BLARE Media video production agency for all your commercial video production needs, and let us assist you in leaving a lasting impact through great video.
In addition to production services, we offer digital marketing plan design and SEO services. In our video marketing and SEO strategy service, we design an SEO-optimized video page on your web site for marketing of your new commercial video. This digital marketing strategy ensures your video is seen by many potential customers online. We use state-of-the-art AI marketing tools as part of our strategy for marketing your video content page. We can also help you design a video marketing strategy for social platforms, such as YouTube or a video podcast, that you can use for your videos after our video production and marketing services. We are in a digital and social age where videos generate more leads than text or images in marketing. It's crucial to design a marketing strategy where your video is visible online and on social media. Utilize our video production services to create a winning video marketing strategy to get your video in front of the right people online and on social media.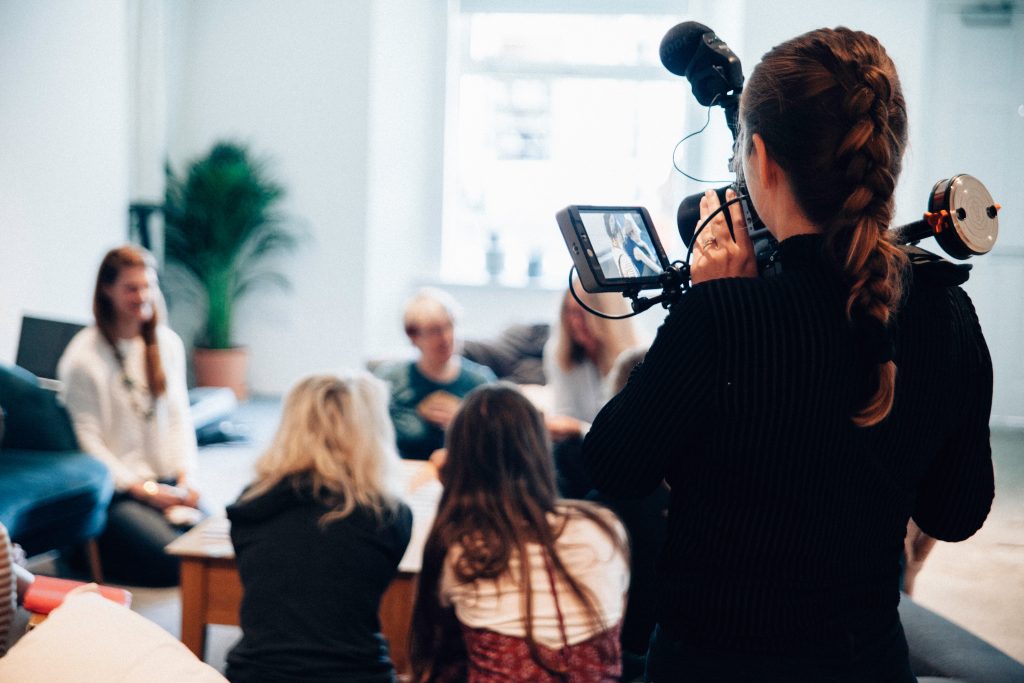 Corporate videos play a vital role in conveying a business's brand message and highlighting its strengths to prospective clients and customers. At BLARE Media, we recognize the significance of creating creative and captivating corporate videos that effectively convey your unique narrative and marketing or branding goals. Whether you require an introductory video for your company's website or a promotional video for a new product line, our team of skilled video professionals is here to assist you in crafting a visually engaging video that resonates with your target audience through our top rated video services. From the initial scriptwriting phase to the final stages of post-production, we take care of every aspect of the video production process to ensure a clear and compelling delivery of your message through great video. Experience the magic of video firsthand by choosing BLARE Media video production group for your next corporate video project.
If you choose to share your corporate video online, our video marketing services are here to help you design a digital video marketing strategy to get your new video in front of the right people. Our video and social marketing services involve development of a complete video marketing strategy, including sharing your brand on your website and social media. Take advantage of not just our production services, but our professional video marketing services to design a strategy that gets social traffic your video content. Your videos and brand content deserve to be seen online and on social platforms (especially after all the work of video production) – let us design a plan to do so!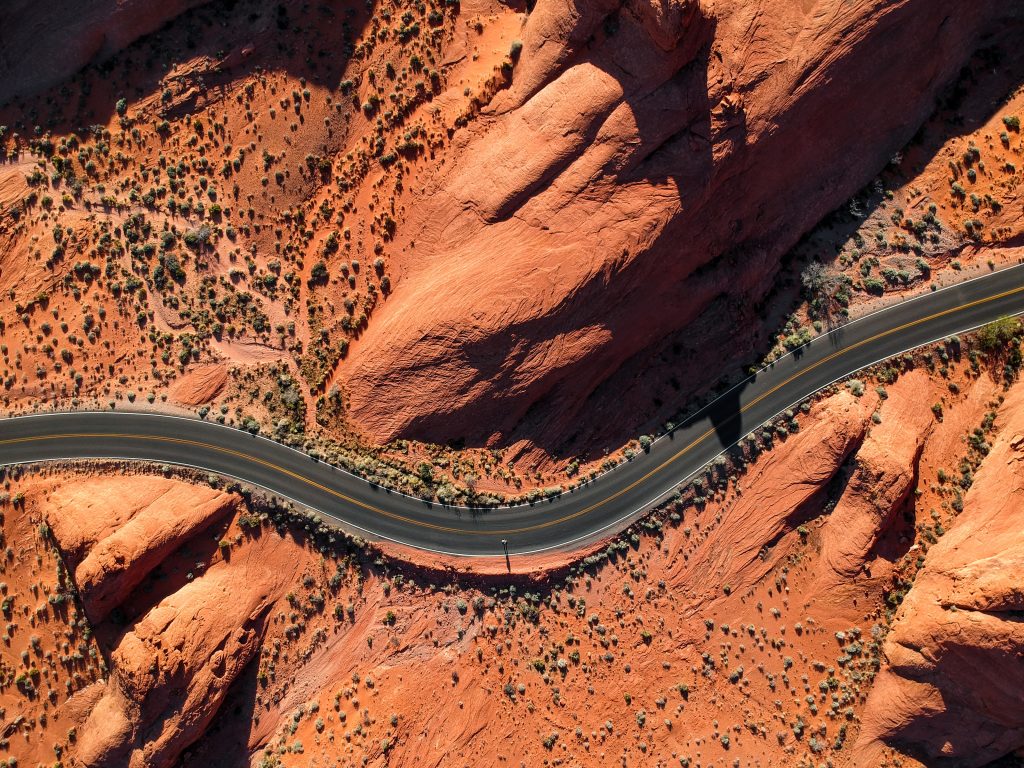 At BLARE Media, we take great pride in our expertise in capturing breathtaking aerial video content. Our video production team comprises skilled drone pilots and video camera operators who utilize state-of-the-art equipment to capture stunning videos from above. Whether it's for commercial video content or personal video production, our primary focus is on delivering high-quality and visually impressive video content. With years of experience in the video industry and a commitment to staying up-to-date with the latest video technology, we are confident in our ability to provide our clients with exceptional aerial video production services. Our videos are high-quality and produced by video professionals experienced in capturing breathtaking aerial content. Allow us to elevate your content to a new level with our expertise in aerial video.
In today's video landscape, live streaming and live video content has become an indispensable tool for businesses to establish real-time connections with their audiences. At BLARE Media video group, we fully comprehend the significance of this video technology and its potential impact on our clients. This understanding fuels our commitment to providing professional live video content services that empower individuals and organizations to effortlessly share their message with the world through live content. Our team of skilled professionals is here to assist you in creating a seamless and engaging live streaming experience that aligns with your objectives, without needing to pre record. We always provide HD video and stellar audio for your live video. Whether you're broadcasting a conference, YouTube video, product launch session, or live performance, rest assured that we have the live video expertise to meet your needs. Elevate your brand to new heights with our dependable and cost-effective video streaming services.
Our team also has plenty of experience editing video from live events. If you'd like video editing of the footage after the event, reach out to our team of professional video editors.
When it comes to selecting the perfect video camera crew for your project, experience plays a crucial role – getting the perfect shot is not easy! This is where BLARE Media video agency excels. We firmly believe that the success of your video hinges on the talent of the crew operating behind the video camera. Hence, we exclusively provide highly professional and seasoned video team members who possess the required skills to execute the job flawlessly. Our video crew boasts hundreds of hours of industry experience, which they bring to every video shoot they undertake. Whether it's corporate videos, commercials, or any other production, you can rely on BLARE Media to deliver the finest video camera crew tailored to your specific requirements.
Whether you need a large video team size or just a couple of video crew members, we are one of the best agencies in the country for staffing your video shoot. Unlike many video production companies, we operate locations across the United States. This means you can book our video crews and services anywhere – we've even done international video projects! Our crews have experience shooting many productions and video styles, including commercial, corporate, film, product, and music video projects. Our video production studio is ready to provide you the best camera crew for your project!
Post-Production and our Team of Talented Video Editors
At BLARE Media, we understand the importance of professional video editing in delivering high-quality videos that capture the audience's attention. Our team of experienced video editors has excellent knowledge of relevant video editing platforms and a strong understanding of editing theory and digital assets. We have a creative mind for storytelling and can manipulate and edit film pieces in a way that is invisible to the audience. We review shooting scripts and raw material to create a shot decision list based on scenes' value and contribution to continuity. We specialize in merging visuals and sounds in a way that makes people feel emotionally linked to the video they're watching. Our video editing capabilities include color correcting and grading, sound design, sound effects, voice-over and ADR, and sound mastering. We take your raw video and give it all the touches it needs to make your business look great.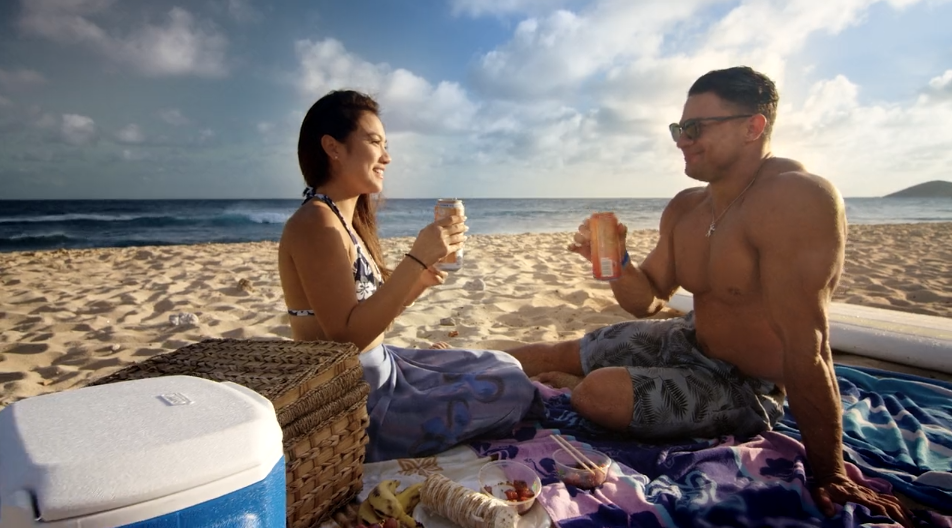 BLARE Media offers a comprehensive, cutting-edge approach to video marketing that goes beyond simply filming and editing a promotional video. Most production companies will hand over the video once it's produced and leave the marketing side of things solely in your hands. In our approach we will work with you every step of the way and provide our clients with the tools they need to create a dynamic, search-engine-optimized landing page that will rank high in Google results within their respective industry, ensuring their videos reach the maximum number of potential customers.
Contact us today to get started on your video project! Arrange a free consultation with our producers today.